Get started on your next adventure with the perfect Christmas Gift: A New Age Caravan or Camper! Whether you're looking for a caravan for the family, something light & compact or something adventurous, we have the right caravan or camper to suit your needs. We're offering up to $3000 cashback on stock caravans and $1000 for stock Wayfinders. Terms and conditions apply.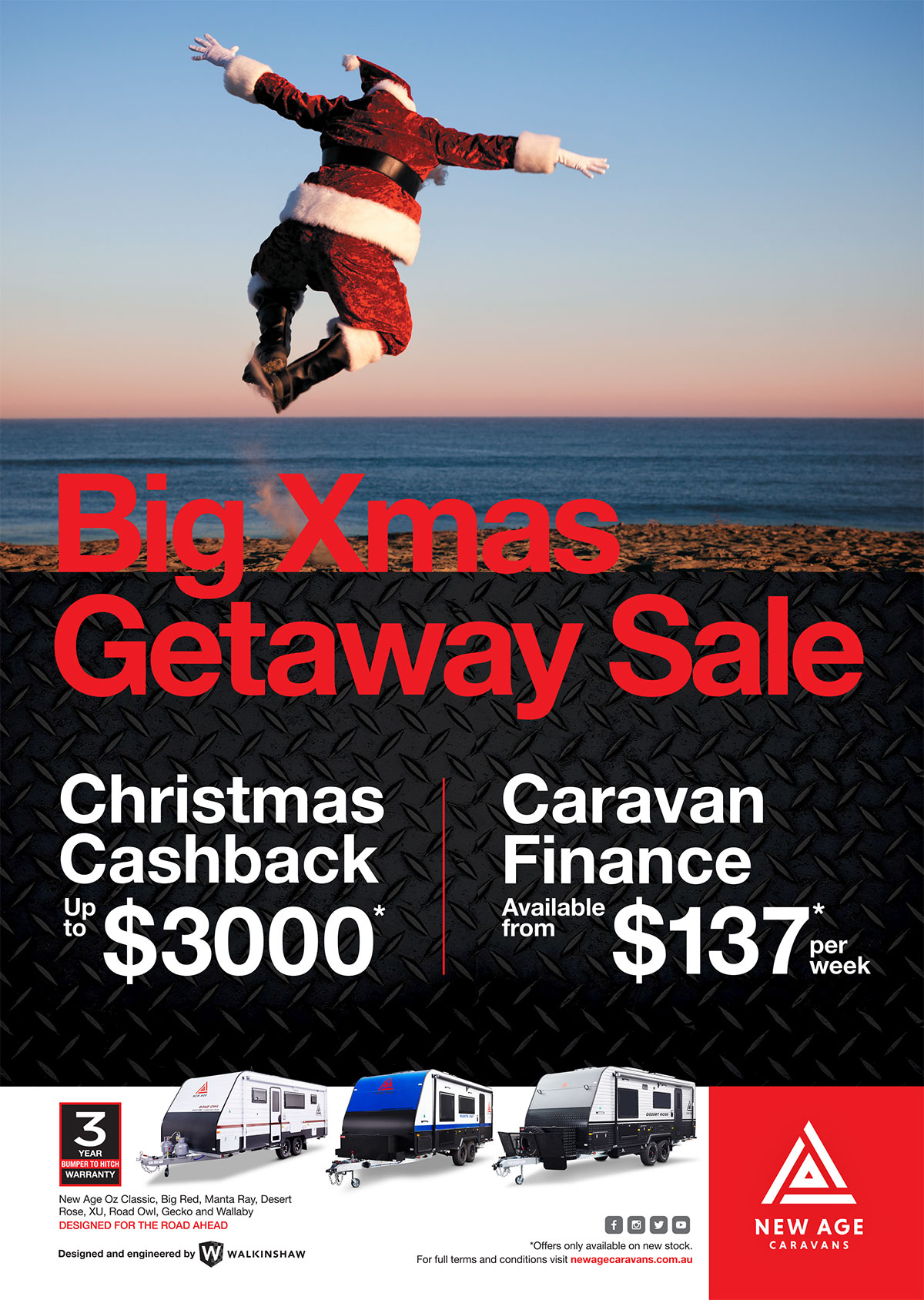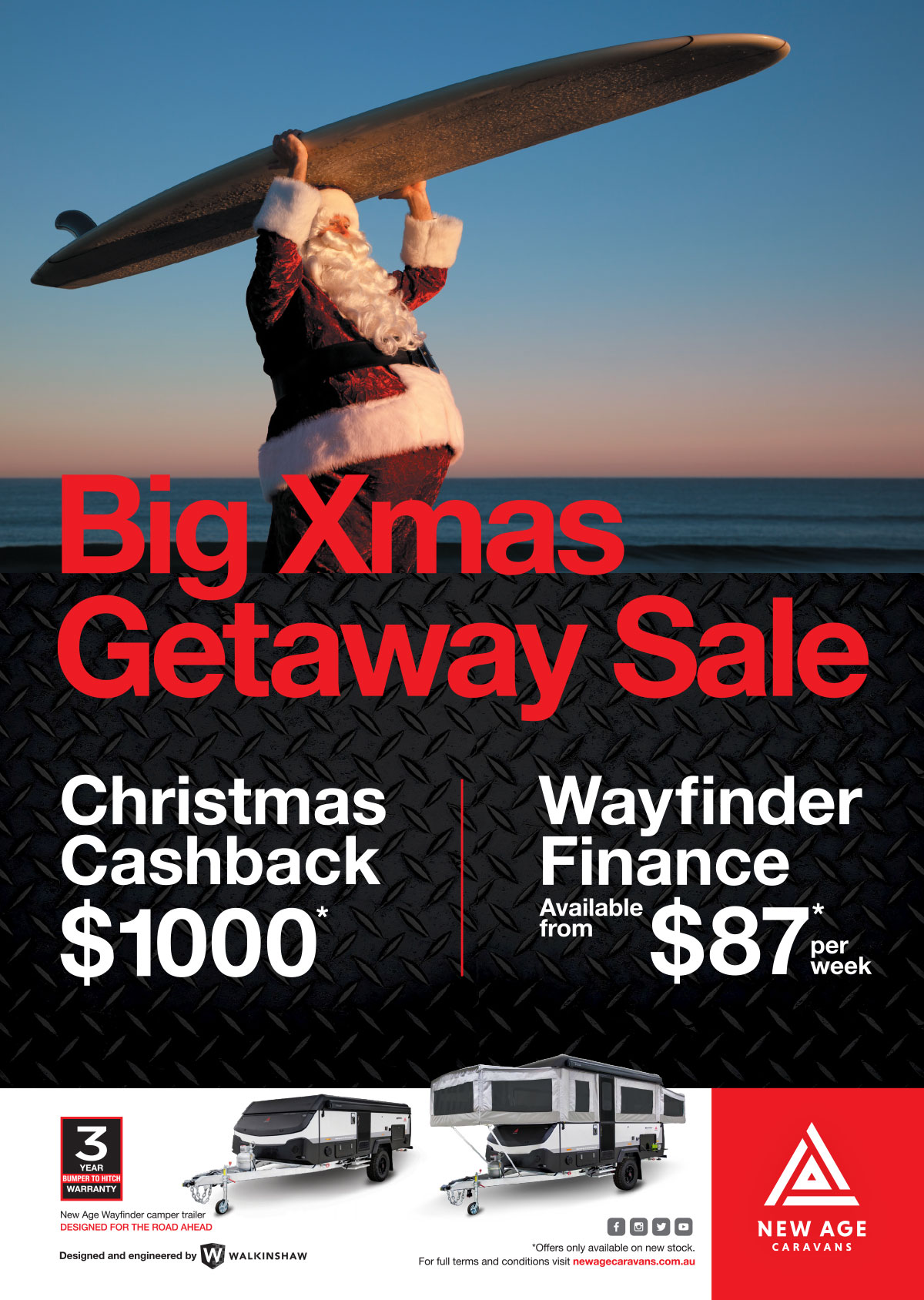 T's & c's:
1. The Big Xmas Getaway sale starts Monday 18th November and finishes Sunday 15th December 2019
2. Offer applies to new stock caravan or Wayfinders only
3. Used stock is not included in this sale
4. All eligible caravans must be delivered by the 17th January 2020
5. Finance available is through Stratton Finance Pty Ltd.
6. Weekly repayment estimate is provided by Stratton Finance Pty Ltd (Australian Credit Licence No. 364340) ("Stratton"). Stratton is a finance broker. This repayment is calculated with an interest rate of 6.99% p.a. over a term of 84 months after a 20% Deposit. The interest rate is indicative of the rates on offer through Stratton's lending panel. The repayment estimate applies to the price shown. The price shown may not include other additional costs such as stamp duty, government fees and other charges payable in relation to the item. This estimate should be used for information purposes only and is not an offer of finance on particular terms. Credit fees, service fees and charges may apply. Credit to approved applicants only. A quote, details of all fees and charges may be obtained by contacting Stratton via stratton.com.au or calling 1300 204 877.